We at berolina are your personal document specialists.
With intelligent products and solutions, we not only support you in the creation, distribution and processing of documents, but also use automated workflows to ensure that your daily business processes are carried out simply, efficiently and cost-effectively!
Print management
Print, copy and scan manufacturer-neutral with intelligent workflows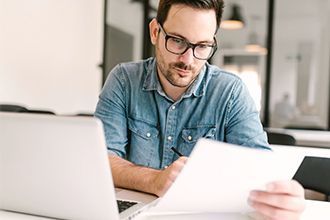 Document management
Deliver office supplies quickly and easily.